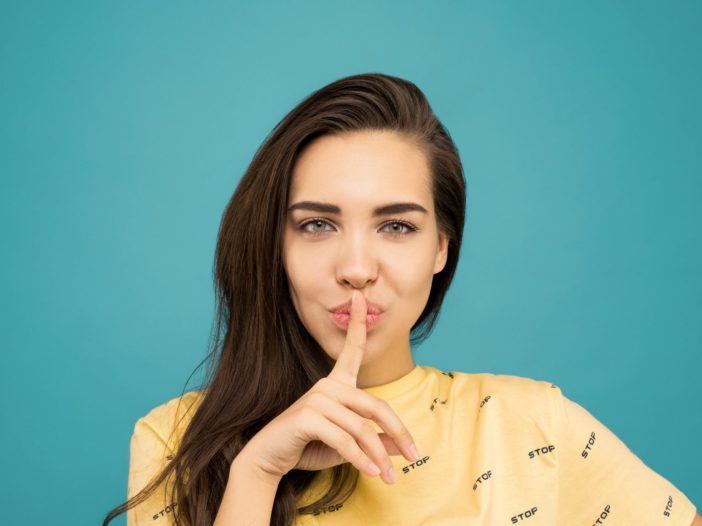 Herein lay a set of optional rules for WFPR 4e. They all involve losing your voice, or denying others the use of their voice. If you want to quieten your players and not their characters, we recommend toffee and other chewy snacks.
COMBAT RULE
Gagging
If you make a successful Grapple against an opponent, you may apply any extra SLs above 1 as Muted Conditions on your opponent. You must declare you are doing this before attempting to Grapple.
If you begin your turn Grappling and win, you may opt to give your opponent a Muted Condition instead of an Entangled Condition, or you may remove a Muted Condition from yourself, plus one for each SL by which you win.
Example: Erich wants to overpower a guard and stop them from calling for help, so he initiates a Grapple and declares he is attempting to Gag his opponent. Erich wins the Grapple by +3 SLs and applies two Muted Conditions to the guard. Erich may apply an additional Muted Condition each time he wins subsequent Grapple Tests.
CONDITION
Muted
You may be ill, gagged or suffering from some magical malardy. Whatever the cause it is impeding your ability to speak and may have left you speechless! You suffer a -10 penalty to all Tests involving speech, and should you ever have more than 3 Muted Conditions you are completely mute, unable to make the slightest sound.
Specific rules for removing Muted Conditions depend on the cause of the affliction. You may spend Resolve to remove Conditions but it will be temporary (one round) until the source of the affliction is removed.
DISEASES
Common Cold
In addition to the rules for the Common Cold on page 33 of the Enemy in Shadows Companion, the GM may add Sore Throat to the list of symptoms for the disease.
Flu
Often misdiagnosed as a bad cold, influenza is much more serious and incapacitating, leaving sufferers bed-ridden and at risk from death.
Contraction: If you fail an Easy (+40) Endurance Test after being in the presence of an infected person, or an Average (+20) Endurance Test if you have been in close contact with them or things they have touched.
Incubation: 1d10 days
Duration: 2d10 days
Symptoms: Blight, Fever, Flux, Malaise, Nausea, Sore Throat
If a character suffers from Flu for 14 days or more, they will develop Pneumonia (see the Enemy in Shadows Companion page 33).
SYMPTOM
Sore Throat
Your throat is sore and scratchy, making it hard to talk or swallow. When symptoms first appear gain 1 Muted Condition. At the start of each day after the first, make a Challenging (+0) Endurance Test if you have been resting your voice. If you have not been resting your voice, the Test is Difficult (-10). The GM may make the Test harder if you have been shouting or overexerting yourself. On a successful Test, remove 1 Muted Condition for each SL scored. On a failure gain 1 Muted Condition for each negative SL scored. Should you have more Muted Conditions than your Toughness Bonus, you have developed Laryngitis and cannot test to remove Muted Conditions for 1d10 days.
Treatment: There are no cures for a sore throat, but there are lots of remedies to help alleviate some of the pain and discomfort. These are usually in the form of syrups or lozenges available for a few pennies.
'What's that sir? I can't hear you sir. Oh I see! So sorry, you have lost your voice? Yes. Yes. May I recommend my patent pending throat lozenge? Just dissolve one in the mouth at regular intervals and we'll have you right as rain in no time! A mere pfennig each.'

Doktor Johann Schmidt, Charlatan
PETTY SPELL
Hush
CN: 0
Range: Touch
Target: 1
Duration: Willpower Bonus minutes
The touched target gains 1 Muted Condition. For every +2 SL you may add an additional Muted Condition.
ARCANE SPELL
Silence
CN: 3
Range: Willpower yards
Target: AoE (Willpower Bonus yards)
Duration: Willpower Bonus Rounds+
You channel magic into an area removing all sound within it. Creatures within the area gain 4 Muted Conditions until the spell ends or they leave the area. Stealth Tests within the area are made with a +20 bonus.