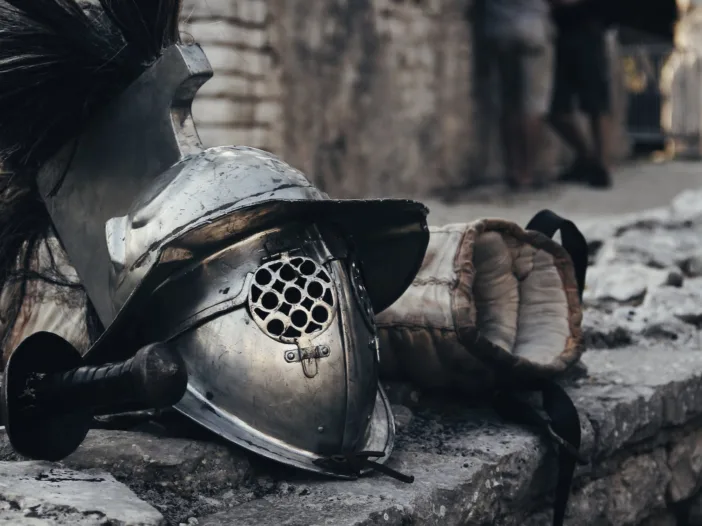 In WFRP 4e we have Critical Deflection. That means you can sacrifice 1 AP (Armour Point) and completely negate the effects of a Critical Hit (apart from any additional Critical Damage that is). So you might roll a severed leg and declare, I am going to Critical Deflect that and thereby avoid your character's leg getting chopped off!
Hooray! But…
There are some characters that load up on armour and have MANY APs to sacrifice! It can make fights rather stale and reduces the risk of suffering a Critical Wound to such an extent that it becomes boring. Also where's the drama?
To remedy that and to make Critical Hits exciting again, I propose the following change.
Critical Deflection – Revised
If you suffer a Critical Wound from an incoming attack on a location protected by armour, you may choose to let your armour be damaged in order to ignore the Critical Effect.
Your armour is damaged by a number of points equal to the additional Wounds suffered from the Critical Wound rolled with a minimum of 1 AP lost. Outer layers of armour take the brunt of the damage and are therefore damaged first. You still suffer all normal Wounds and additional Wounds from the result you rolled.
So for example your character wades into combat wearing a Leather Jack (1 AP to arms and body) and a Mail Coat (2 APs to arms and body), for a grand total of 3 APs to both arms and to the body. Under the rules in the core rule book, you could Critical Deflect 3 times for each location. However, with these revised rules, if you rolled say 46-50 on an arm Critical resulting in a Gaping Wound, you could still Critical Deflect and avoid gaining 2 Bleeding Conditions, but as the Wounds column of the table says 3, then you'd have to sacrifice all 3 APs in that location to do so.
Let me know what you think in the comments.