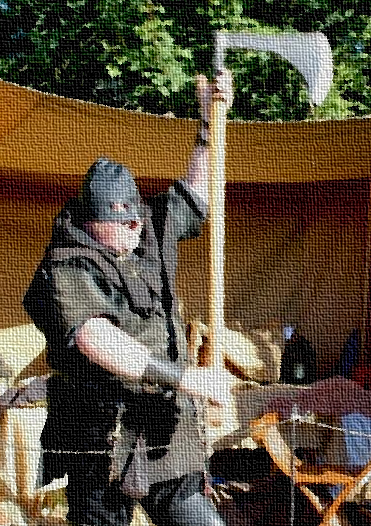 Witch Hunters in WFRP start out as Interrogators, but that doesn't really cover everything that a torturer really did historically. So here is a career that I hope others will find useful.
TORTURER
Human
When a crime has been perceived to be committed and punishment needs to be administered, or simply if some Lord wants to extract a confession, they call upon you.
Torturers are employed by those in power to root out information, obtain confessions and to meet out punishment on those deemed to have broken the law. When times are lean, torturers supplement their income by working as knackers, clearing animal carcasses from fields and roadsides. Their unique set of skills and knowledge mean they are frequently sought by those in need of healing who do not trust the local 'quack' or cannot afford to pay for a real doktor.
TORTURER ADVANCE SCHEME
CAREER PATH
Tier 1 – Knacker – Brass 3
Skills: Consume Alcohol, Cool, Drive, Endurance, Gossip, Lore (Torture), Perception, Trade (Torturer)
Talents: Beneath Notice, Coolheaded, Stone Soup, Strong Back
Trappings: Horse and cart
Tier 2 – Torturer – Silver 1
Skills: Bribery, Heal, Intimidate, Intuition, Lore (Anatomy), Melee (Basic)
Talents: Menacing, Read/Write, Strike to Injure, Surgery
Trappings: Hand weapon, manacles, surgical and torture equipment
Tier 3 – Executioner – Silver 3
Skills: Lore (Herbs), Navigation, Trade (Carpenter), Trade (Herbalist)
Talents: Field Dressing, Nimble Fingered, Seasoned Traveller, Tenacious
Trappings: Assistant, gallows, executioner's hood
Tier 4 – Headsman – Silver 5
Skills: Lore (Law), Melee (Two-handed)
Talents: Careful Strike, Etiquette (Nobles), Frightening, Strike Mighty Blow
Trappings: Great axe or zweihänder
'If ye won't talk, we'll 'ave that tongue out. It's not like you're using it and you can still sign yer name.'
– Magnus 'Tongue Twister' Magnusson
'Now see, you've gone and bled all over the table again. I'll just stitch you up, coz I am nice like that and then we can 'ave another go at finding the truth.'
– Jürgen Folterer
'Cross my palm with silver and I will make it a clean cut.'
– Unnamed headsman to a condemned noble
Torturers travel where there is work to be had. If there are no executions or felons that need to be 'persuaded' to come clean, then they will most likely move on. Those that do settle down live on the outskirts of larger settlements and are sought after for their herbal remedies and surgical skills.
Torturer is a Ranger class career and may be taken instead of Witch Hunter.
---
If you like the Torturer career, there is a handy PDF you can download and print out over on Patreon. Download the Torturer Career PDF here.