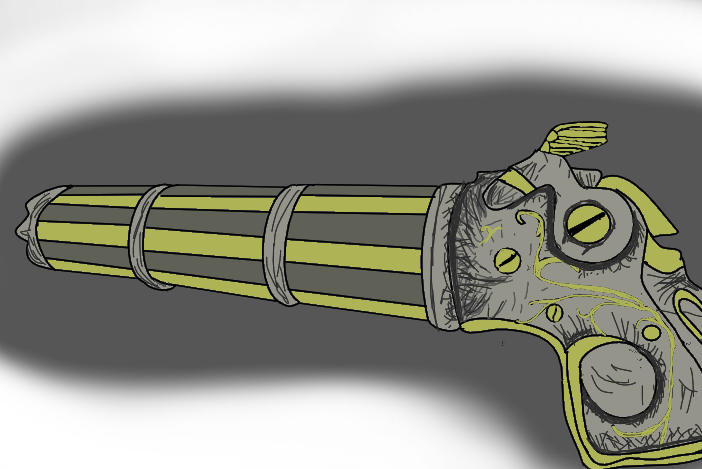 When I first thought about writing Shapers, I looked at other systems with their spell lists and ability lists and had a good long think about it and how things could be different.
Okay, before exploring the alternatives, lets look at the pros and cons of ability lists.
The Pros of Ability Lists
Whether it's a skill line or a career progression thing, ability lists provide everything you need. The player has a few choices to make along the way, picking from a shortened list of spells for their new level for instance, but it's only a short list and therefore not very taxing.
Having a small number of abilities is good for game balance, because you can test and test and test until you get each power right. The less abilities you have to test the better, because you can concentrate all of your efforts on the few that are left.
The Cons of Ability Lists
Let's face it, it's a bit cookie cutter isn't it. If you have seen one level 5 wizard, you have seen them all. Sure the rules are nice and tidy (usually), but the characters are all the same.
You can of course give powers different or personalised names and add fluff to explain the differences. One wizard's fireball might be another's blazing sun strike, or something like that. It's still the same and there's a tendency to ignore the differences while you play anyway.
There is also a temptation to create a whole new set of rules to cater for new creatures or abilities. Just look at all of the different systems within systems for wizards, sorcerers, psions and others in DnD. Then look at all of the different systems in use in the various World of Darkness games.
It's a bit of a muddle and also if you don't have the right source book, you have to improvise or just not include certain elements of the game. Then of course if you do have the right source book, you will likely find yourself with your books spread around you looking for that one nugget of information that you were sure you read somewhere.
Yep, been there. Done that.
What Makes Shapers Special Abilities Different?
With Shapers I wanted to avoid the cookie cutter approach. I had visions of wizards and scientists, monsters and machines, mutants and creatures of myth and legend populating the game. I really didn't want to have to write a different set of rules for each one!
Therefore I took a different approach, by giving Games Masters and players the tools to create their own powers and abilities if they wish. In chapter 5. Special Abilities you'll find the rules to do just that.
First off a quick note about Special Abilities in the game. I split them up into two main categories, Mundane Abilities (which are pre-written) are all the normal everyday things like Disarm and Lightning Reload. Stuff that anyone could learn given time and the right limbs (yes I said limbs). Extraordinary Abilities on the other hand, are those abilities that not everyone can learn. Mind reading, teleportation, summoning and all sorts are what I am talking about.
Extraordinary Abilities are where the variety comes in and so the rules cater for that. Each Extraordinary Ability has an Experience Point (XP) cost associated with it, but the XP cost is itself a sum of all the different components that make that ability.
At the heart of the system, Extraordinary Abilities are created by combining Effects and Downsides. Effects are the beneficial aspects to an ability, like increasing one of your prime stats or causing damage. Downsides are the opposite. You might for instance have an unnatural desire to eat raw flesh, develop a hideous skin condition or maybe find your power only works on organic matter like time travel in The Terminator. Effects cost XP and can be upgraded over time by spending more of the same, while Downsides reduce the initial XP cost, but at a price.
With the system I have built it's easy to modify existing abilities or create your own, plus once your character has an ability, it's not set in stone as you can improve individual aspects over time. For example, if your schtick is that you built your own robot armour with rocket boots, you could improve the range or speed of those boots, or increase the armour value.
A side benefit to doing things like this – with every single Extraordinary Ability built using the same nuts and bolts – is that it is much easier trying to gauge game balance. Simply put, we're comparing like for like and that's much easier to do.
Adding Unique Items into the Mix
Initially I had a chapter on weapons and armour, and a chapter on buying things. It was clear after a time that the two should meet and join forces. The trickiest part for me?
Trying to decide on how much things cost!
Seriously, when you're effectively making up your own currency it can be hard to pin down exactly how much things should be in relation to each other. As comparing like for like worked so well for Extraordinary Abilities, I decided to nick the idea and do the same for items in chapter 7. Consumer Guide. It means we (you and I) can play around with the equipment available and cover everything from your basic sling, right up to ray guns and more.
Instead of Effects and Downsides, items have Properties. Each Property has a numeric monetary value assigned to it which modifies the overall cost.
And that's it. It's a really simple and straightforward method. It doesn't cover everything (at least not yet, but there will always be exceptions), but it has made things easier.