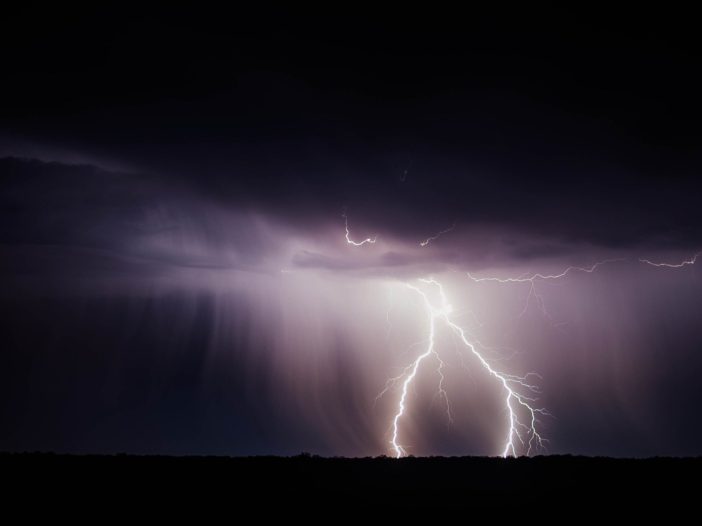 There's a rumour flyin' around that a mean ol' giant has escaped from the Ogre Kingdoms. Old Man Thunder they call 'im, on account o' the noise 'e makes when 'e bangs 'is shield in challenge.

Apparently they 'ad 'im when 'e was young, toilin' away at a mill stone. Turning it night an' day until 'e grew real big. Then they put 'im to work in the pit for their amusement fightin' other giants.

The trouble is, 'e kept growin' an' getting stronger an' bigger an' meaner with each battle 'e won.

Then one day 'e broke the chains that were bindin' 'im and wreaked bloody havoc on the ogres before 'e escaped.

'e's out there still, fightin' an' killin' as it's the on'y thing 'e knows.

They say if you see an Ogre fleeing with thunder in its wake, then Old Man Thunder is on 'is way an' you'd best make yourself scarce, or you'll end up on 'is dinner plate same as them.
There has been a lot of discussion about large monsters in WFRP 4e and how they are generally a push over. The rules for outnumbering make it hard for a little old monster to retain Advantage, but there's also the issue that in the core book it is not clearly spelled out that the creatures in the Bestiary are starting creatures. They're like starting PCs in that sense and so it makes no sense that every creature you meet is fresh out of creature school with no experience of life.
So here is Old Man Thunder. I ran him through the character creation process and gave him some random starting talents, then put him through the Pit Fighter career with a chunk of XP. He's big, he's mean and he has a fair bit of experience in the Ogre fighting pits. He's also on the loose and out for blood.
I gave him 1 point each in Fate and Resilience when I created him, but you of course can ignore that.
Not recommended for starting parties, unless you want to make the PCs quake in fear and terror.
In combat he generally prefers getting up close and personal with his fists, while blocking with his massive shield, but he is not averse to uprooting the odd tree for some batting practice or chucking a rock at his enemies if they start running away like the yellow bellied wannabe adventurers that they so often are.
Old Man Thunder – Pit Legend (Gold 2)
| | | | | | | | | | | | |
| --- | --- | --- | --- | --- | --- | --- | --- | --- | --- | --- | --- |
| M | WS | BS | S | T | I | Ag | Dex | Int | WP | Fel | W |
| 6 | 60 | 30 | 80 | 70 | 45 | 35 | 15 | 30 | 30 | 25 | 256 |
Skills: Athletics 50, Consume Alcohol 80, Cool 50, Dodge 40, Endurance 85, Gamble 35, Gossip 30, Haggle 30, Intimidate 95, Intuition 60, Lore (Anatomy) 35, Melee (Basic) 65, Melee (Brawling) 85, Melee (Parry) 85, Melee (Two-handed) 65, Outdoor Survival 35, Perception 60, Perform (Fight) 45, Ranged (Entangling) 35, Ranged (Throwing) 50, Stealth (Rural) 38, Swim 83, Track (48)
Talents: Ambidextrous 2, Coolheaded, Combat Master 2, Combat Reflexes 1, Dirty Fighting 3, Dual Wielder 1, Hardy 1, Implacable 4, In-fighter 1, Iron Jaw 3, Luck 1, Menacing 2, Night Vision 1, Reversal 1, Savvy, Shieldsman 3, Sturdy 1
Traits: Armour 1, Night Vision, Size (Monstrous), Stride
Trappings: Knuckledusters, Shield (Large), A Bad Attitude
Career Path: Pugilist > Pit Fighter > Pit Champion > Pit Legend