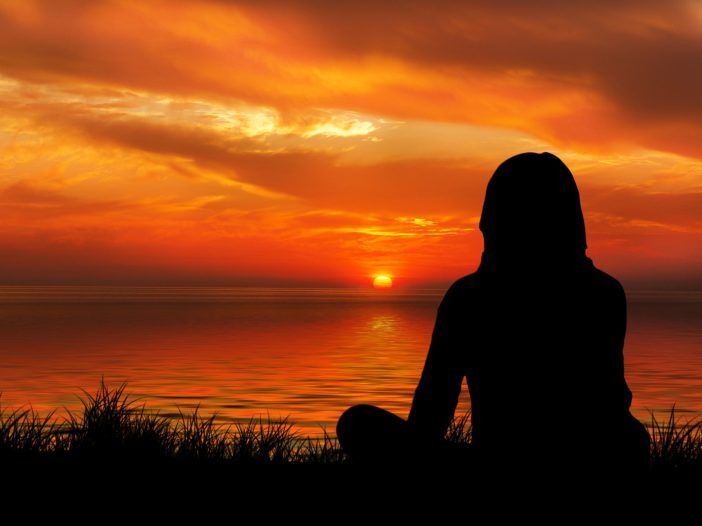 Back in White Dwarf 92, there was an article entitled 'No Psychos Needed' and in it was a discussion about Elves in Warhammer Fantasy Roleplay 1st Edition. It highlighted the alien nature of elves and how, once they had matured and learned to control their dreams, they no longer really needed to sleep. This combined with their natural longevity and ability to retain memories required them to practice a form of meditation known as Bran Wa Shin.
Well let's bring that up to date for WFRP 4e shall we?
As Bran Wa Shin has not existed in any way shape or form in Warhammer since those heady days of 1st Edition, it stands to reason that if it were to exist now, then it is only going to be a select few that know of it, about it and how to actually do it. Therefore…
LEARNING BRAN WA SHIN
Bran Wa Shin is a Talent available to Elven characters via the Unusual Learning Endeavour WFRP 4e page 199. It absolutely requires an Elven teacher and it is absolutely at the GMs discretion as to whether it is available for a Player Character to learn. Make a Hard (-20) Intelligence Test to learn the Talent, using the usual rules for costs, failure and further attempts.
NEW TALENT
Bran Wa Shin
Max: 1
You have learnt to control your dreams and no longer require sleep like other beings (although you may do so if you so desire). Instead you simply enter a light trance while resting, remaining aware of your surroundings at all times.
Once every three days and nights you must sort through your memories and enter a deep trance, which is rather like a very deep sleep. In the trance you sift through your inconsequential memories and manually remove them from your mind, while reviewing the important memories you wish to keep and reinforcing them. You don't need to know what you ate for breakfast three days ago, therefore it is gone from your mind, but you do want to remember the face of the thief that tried to steal your money pouch, therefore it is indelibly etched into your brain.
During your deep trances you find it incredibly hard to rouse yourself, even amidst great noise and commotion. Make a Hard (-20) Perception Test to rouse in those circumstances.
Failure to enter a deep trance at the appropriate time takes its toll on the Elven mind. Every day that you fail to perform a deep trance incurs +1 Fatigued Conditions. These Conditions can only be removed when you finally do enter a deep trance, or fall asleep from exhaustion.
Possessing this Talent also enables you to use the Bran Wa Shin Endeavour as detailed below.
NEW ENDEAVOUR
Bran Wa Shin
Elves that have learnt the art of Bran Wa Shin can attempt to mitigate the effects of Mental Corruptions they have gained during their adventures. This is not easy and it is fraught with danger, leaving the Elf open to unintentional memory loss or even further Corruption, as they confront their worst memories and try to expunge them from their mind.
In practice the Elf makes a Challenging (+0) Intelligence Test and refers to the table below to see what happens.
| | | |
| --- | --- | --- |
| SL | Result | Outcome |
| +6 or more | Astounding Success | Your mind is clear for the first time in ages and you feel your old self again. You may ignore the effects of one Mental Corruption until the end of the next adventure and you may immediately spend a Resilience point to make this change permanent. The mutation has not gone if you do this and it still counts towards your total, but you have learned to live with it and keep its effects at bay. |
| +4 to +5 | Impressive Success | Your skill with Bran Wa Shin is starting to show longer term results. You may ignore the effects of one Mental Corruption for two whole weeks. |
| +2 to +3 | Success | You have successfully dealt with the problematic memories and impulses that are haunting you. During the next adventure you may ignore the effects of one Mental Corruption for an entire week. |
| +0 to +1 | Marginal Success | You have struggled to control your memories, but your mind feels clear for a short time. During the next adventure you may ignore the effects of one Mental Corruption for one day. |
| -1 to -0 | Marginal Failure | Your attempt simply fails. Better luck next time. |
| -2 to -3 | Failure | You are unable to control your dreams and quickly find they turn into nightmares. Gain the Fatigued Condition for the first two hours of every day for the next week. |
| -4 to -5 | Impressive Failure | You tried and failed, badly and you now have temporary long term memory loss. Lose all advances in one skill, or the use of one Talent for one whole week. The GM gets to pick which one, so be nice to them. |
| -6 or less | Astounding Failure | Some things are better left alone. You have really stirred up a hornets nest in your mind and immediately gain a Corruption point. |